If you or your organisation is wanting to get a written document translated from English into Kriol there is help available. However the help comes with a word of caution – getting materials translated for Indigenous languages, including Kriol, is usually more challenging than it is for larger, global languages with a long tradition of translation. As a result, services can be slower and more expensive as they can be more time intensive and there are fewer people available to work as translators. However, providing your materials to Kriol speakers in Kriol can be extremely beneficial!
Benefits of translating English materials into Kriol include:
Ensuring content and concepts are comprehensible to your target audience
Greater engagement with your events and projects
Demonstrating respect and value for the language and lived experiences of your target audience
Employment, training and economic development for local people involved in translation services
Conversely, lack of translations or poor translations can be detrimental, as discussed in these articles: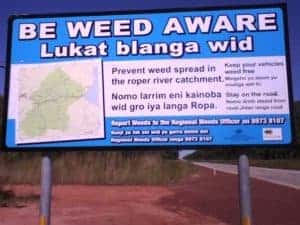 While it can be difficult to find Kriol translation services, the following organisations can help:
Our program, Meigim Kriol Strongbala, is based in Ngukurr and can provide translation services. Contact us for help.
ARDS Aboriginal Corporation – https://ards.com.au/ – is based in Darwin and may also be able to assist
For the Kimberleys, the best place to enquire is Aboriginal Interpreting WA – http://aiwaac.org.au/
Other organisations or individuals may be available to provide translation services on an ad-hoc basis. However, translation is a professional skill and we strongly advise that you seek out trained, experienced individuals and organisations to assist you. Professional language services should be procured like any other professional service. Remember – just because someone is bilingual, it doesn't mean they are ready to act as an interpreter or translator and it may also not be part of their job or duties.
More info on translation services
Contact a provider and provide them with the finalised documents you need translated and your requirements. Then they will be able to give you a quote. Providers will usually be able to provide additional services like audio recordings of translations for use in radio or video. It's not a great idea to provide drafts for translation or to edit documents after the translation process has begun – final documents are always preferred!
Depending on the complexity of the original document, translators may need to first translate the document into plain English, before translating into Kriol. This step unpacks complex, technical, verbose, idiomatic and euphemistic language in the original. Plain English versions can be useful in their own right as a way of communicating effectively with your target audience.
Once these steps have been taken (if needed) the document can be translated into Kriol. This is done by experienced translators working in conjunction with experienced linguists. Translating teams may need to contact the original organisation/authors to clarify some concepts and meanings. Once the translation is finalised, the document will be returned with any relevant extras like audio which can also be provided.
Have something you want translated into Kriol? Contact us with your enquiry and we'll do our best to help!