Meigim Kriol Strongbala is a project from Ngukurr to strengthen the place of Kriol. Delivered by Stronger Communities Ngukurr, a division of Yugul Mangi Development Corporation.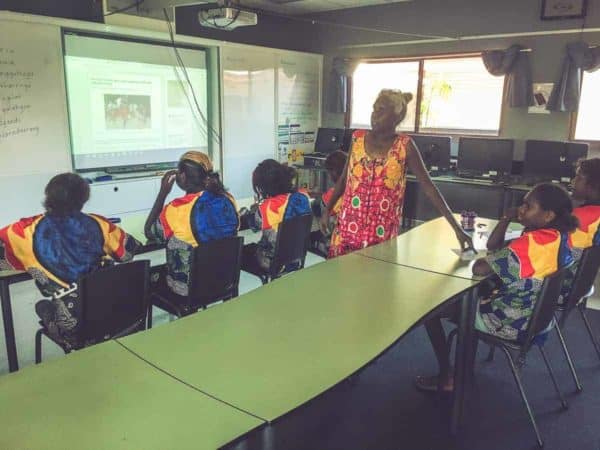 My name is Greg Dickson and I grew up in Brisbane where I studied linguistics. I first lived in Ngukurr in 2004, working at the language centre and I have been learning and speaking Kriol ever since. I manage the Meigim Kriol Strongbala (Making Kriol Strong) project and am happy to still be supporting Ngukurr people to do this type of work.
My name is Carol Robertson and I live here in Ngukurr. I worked with SIL before and did back translation of the Kriol Bible. That kriol back to English. The program where I work is called Making Kriol Strong (Meigim Kriol Strongbala). Our workplace is at Guluman Centre.