Kriol is a minority language, which means it lacks the prestige and visibility of 'majority' world languages such as English, Italian and Arabic. Minority languages are often invisible, spoken at home and in informal contexts but may not feature in other areas like media, education, business and the arts. Here at Meigim Kriol Strongbala, we work to bring Kriol into these areas and celebrate when others do too. When Kriol is more visible and seen as a more important language, then Kriol speakers and speaking Kriol is seen as more important too.
This week, we were excited to see Kriol in a space we have never seen it before – on a postage stamp!
The stamp is released on May 19, 2020 and highlights a science project that was a collaboration between people in Ngukurr and Macquarie University over several years. The project was called Wi Stadi Bla Kantri ('We Study For Land/Country' or 'We study the country') and included many activities that combined Western science with Indigenous knowledge. The project discovered species new to science, found new populations of threatened species, preserved culturally-significant wetlands, and documented plants and animals in the Roper Region.
The project has now become part of a set of stamps that celebrate 'Citizen Science'. Citizen Science is where the public gets involved in scientific research. An organisation called the Australian Citizen Science Association chose four different projects to feature on the upcoming stamp issue and chose Ngukurr's Wi Stadi Bla Kantri project as one of them.
Next time you post or receive a letter, see if your stamp has some Kriol on it!
For more information on the Citizen Science stamp issues, download Australia Post's Stamp Bulletin 365 here: https://australiapostcollectables.com.au/articles/stamp-bulletin-365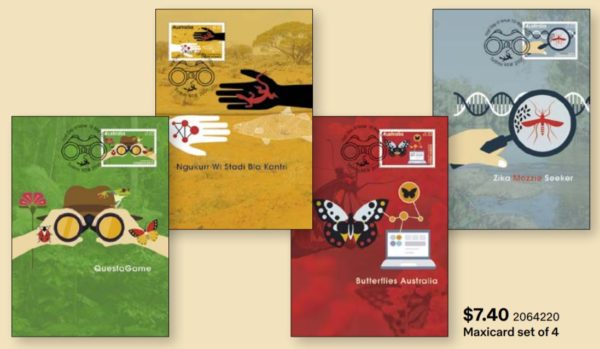 Want to read this post in Kriol?
Click the 'Kriol' button above to visit the Kriol version of this website.