Not many books from the Territory become as popular and loved as the 2013 picture book Too Many Cheeky Dogs. It became an instant hit combining the vibrant, adorable art of Dion Beasley with a story that Johanna Bell worked on with him that reflects regional and remote life of Aboriginal Australia in a lively and fun way. Since Too Many Cheeky Dogs, Dion and Johanna have co-created a brilliant series including Go Home, Cheeky Animals (2016) and 2019's Cheeky Dogs: To Lake Nash And Back. With help from us here at Meigim Kriol Strongbala the Cheeky Dogs are now in Kriol too and we are proud to present Bigismob Jigiwan Dog!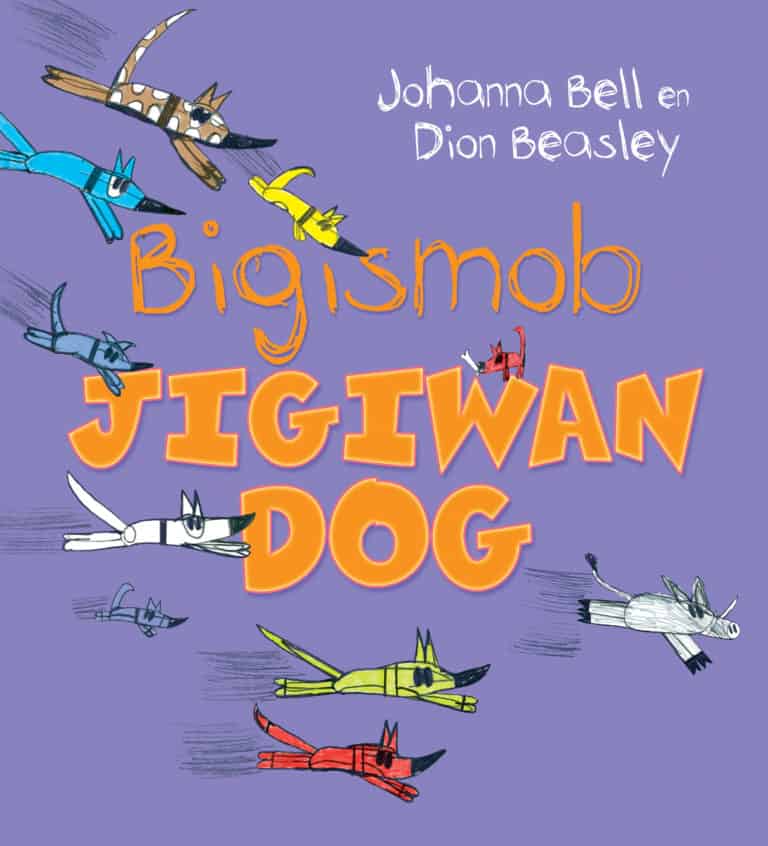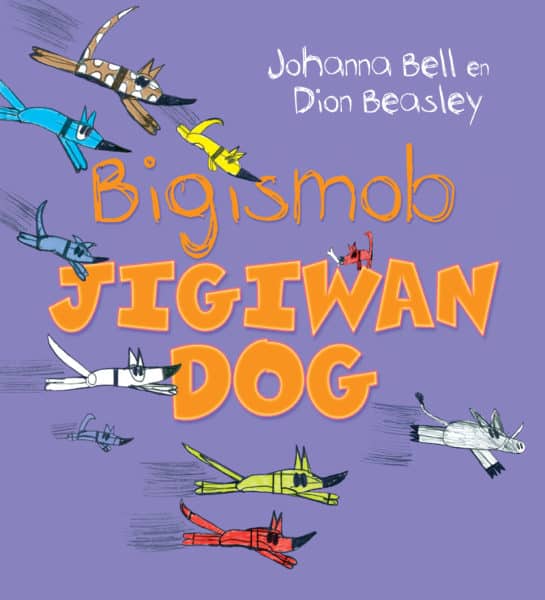 Bigismob Jigiwan Dog is a Kriol version of Too Many Cheeky Dogs, released on June 2, 2020. The translation has been carefully crafted with Dion Beasley even re-working illustrations so that the signs in the shop are now in Kriol too! The book is hardcover (perfect for grabby kid hands) and supporting materials will be available including audio (to help readers follow and read-along), translation notes (to answer questions readers might have about the new version) as well as teacher's notes suitable for Kriol-speaking and English-speaking students alike (to help Bigismob Jigiwan Dog become a valuable part of children's education). The book is available for pre-order now in heaps of bookstores and you can also order it direct from Meigim Kriol Strongbala's new online store.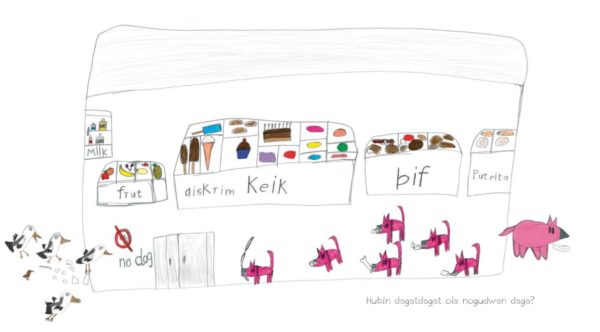 Bigismob Jigiwan Dog has been created with different audiences in mind. A key audience for us here at Meigim Kriol Strongbala is Kriol speakers themselves. Many communities and schools are full of Kriol speakers, but not many books in Kriol are available for those students and families – especially books as fun to read as Bigismob Jigiwan Dog! With the release of this book, we aim to bring a joy of books and reading to Kriol speakers, help Kriol speakers better engage with education and learning, become literate in Kriol and also feel proud of their language.
For readers of Bigismob Jigiwan Dog who don't speak Kriol (yet!) the book is a wonderful window into a language and way of life that is truly Australian. In the Northern Territory, Kriol is the second most widely spoken language after English yet not many Australians know about it. Our extra resources include audio recording, teacher's guide and translation notes. These will be available on our website soon and will be a great assistance to teachers, parents and children to understand more of the richness and complexity of the book and lives and communities of Kriol speakers.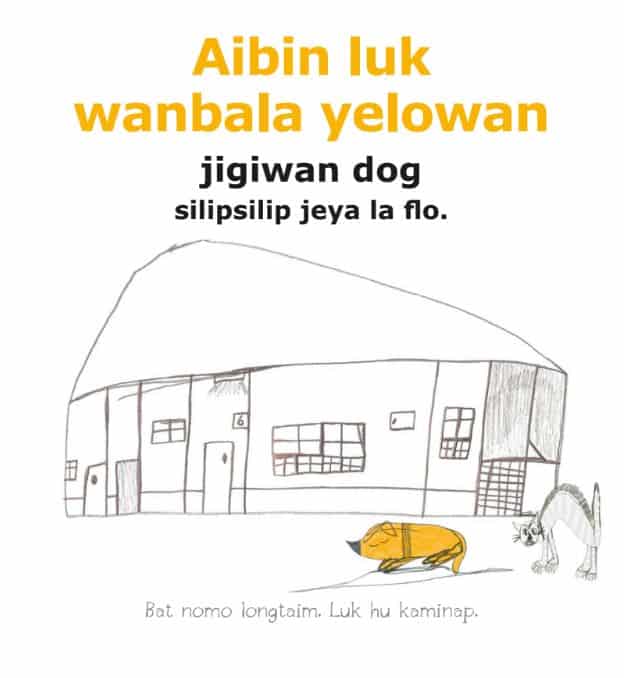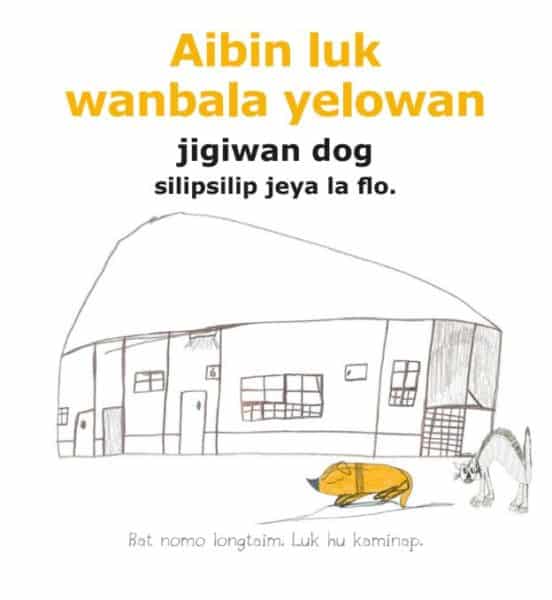 For contacts and more info, check out these links:
Bigismob Jigiwan Dog will be available from retailers across the Top End (and beyond) including:
The Bookshop Darwin
Red Kangaroo Books (Alice Springs)
Top News Katherine
Aboriginal Bush Traders (Darwin)
and at our own online store
Pre-order now or grab a copy after June 2!
Want to read this post in Kriol?
Click the 'Kriol' button above to visit the Kriol version of this website.