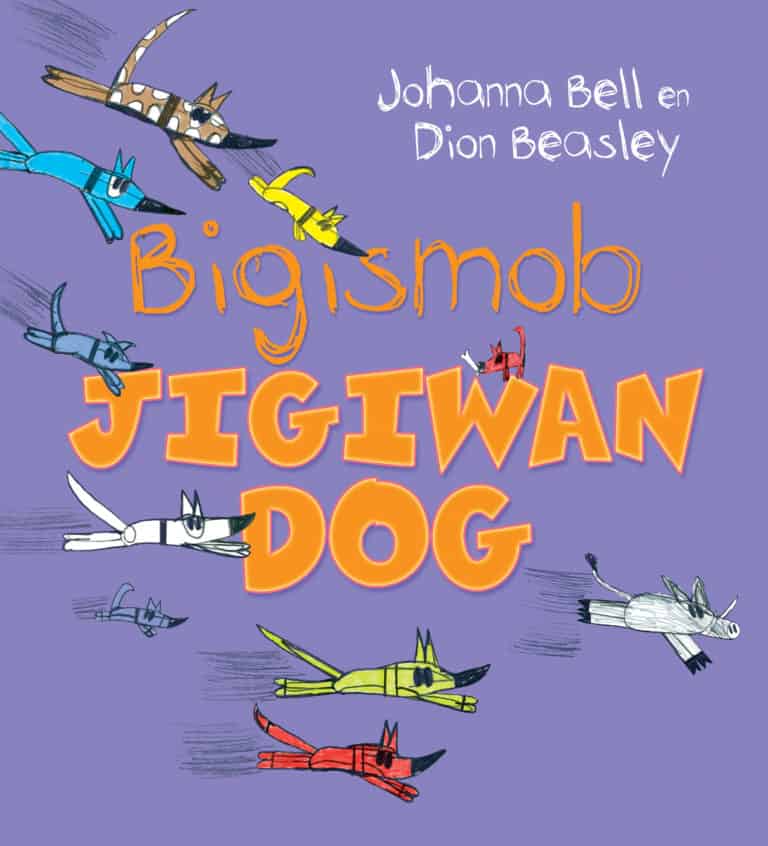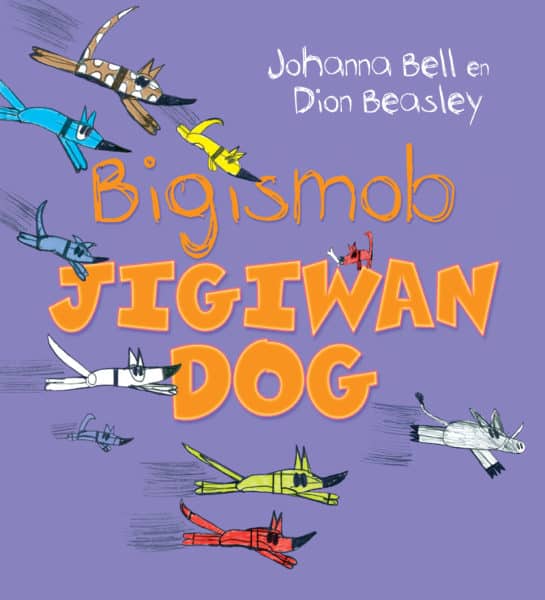 Yu kaan faindim matj buk brom Nothan Teritri weya bigismob pipul baiyim en laigim. Bat wanbala buk brom 2013 bin lagijat na. Det buk im kol Too Many Cheeky Dogs. Det buk pipul bin laigim brabliwei dumaji ola fanwan pitja det Dion Beasley bin pudum la det buk en det stori imin dum gada Johanna Bell. Dubala mijimet bin meigim gudwan stori weya im shoum pipul wanim im laik wen yu lib la blekbala komyunidi. Afta dei bin meigim Too Many Cheeky Dogs, det Dion en Johanna dubala bin meigim mowa buk. La 2016 dei bin dum wanbala buk kol Go Home, Cheeky Animals en la 2019 najawan kol Cheeky Dogs: To Lake Nash And Back. Melabat iya la Meigim Kriol Strongbala bin album det dubala du na, en didei na ola 'Cheeky Dogs', yu gin rid det buk bla alabat gada Kriol du na!
Bigismob Jigiwan Dog im det seimwan stori 'Too Many Cheeky Dogs' bat im la Kriol. Imin gamat Jun 2, 2020. Mela bin trensleitim gudwei. Det Dion hu bin droim ola pitja, imin tjeinjim sambala pitja du, laik det shop imin dro - ola sain jeya gada Kriol na! Dijan buk, det atsaid pat im thikwan (gudwan bla bigibigi bla holdim) en mela bin pudum mowa infameishin iya la dis websait laik rikoding (so yu gin irrim det stori en ridrid seim taim), stori bla hau bla rid en gulum ola wed gudwei en wanbala risos bla album eni titja hu wandi yusum Bigismob Jigiwan Dog la alabat klasrum. Yu gin gajim dis buk brom eni bukshop o brom mela iya la Meigim Kriol Strongbala dumaji mela garrim nyuwan onlain shop na.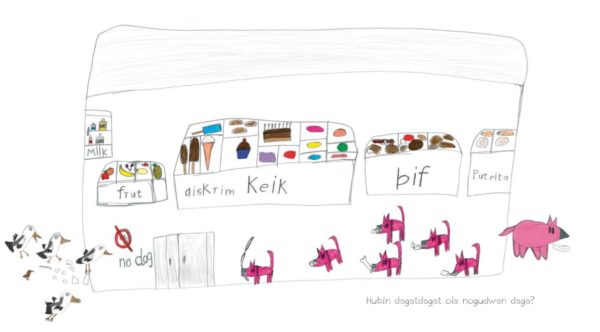 Bigismob Jigiwan Dog im gudwan buk bla olkain pipul. Wen mela bin meigim dis buk mela bin jinggabat ola Kriol spika. Bigismob skul en komunidi garrim bigismob Kriol spika bat alabat kaan hadli faindim eni buk gada Kriol - speshili gudwan, faniwan buk laik Bigismob Jigiwan Dog! Nau mela bin meigim dijan buk, mela wandim mowa Kriol spika bla laigim ridrid buk en maitbi im gin album mowa Kriol spika jinggabat skul gudwei en len gudwei. Maitbi mowa Kriol spika garra len bla rid Kriol gudwei en gai la alabat oun langgus.
Bla detmob hu wandi ridrid Bigismob Jigiwan Dog bat thei nomo sabi Kriol (yet), dijan buk im shoum alabat wanim Kriol laik en wani im laik wen yu lib la komunidi. La Nothan Teritri, dis Kriol im namba tu langgus afta Ingglish, bat hadli eni munanga o gardiya sabi wanim Kriol. Dismob risos mela pudumbat iya, im album alabat bla len mowa:
Irrimbat det stori (Shania Miller bin ridim bla wi)
Bla mowa infameishin, trai luk dismob iya: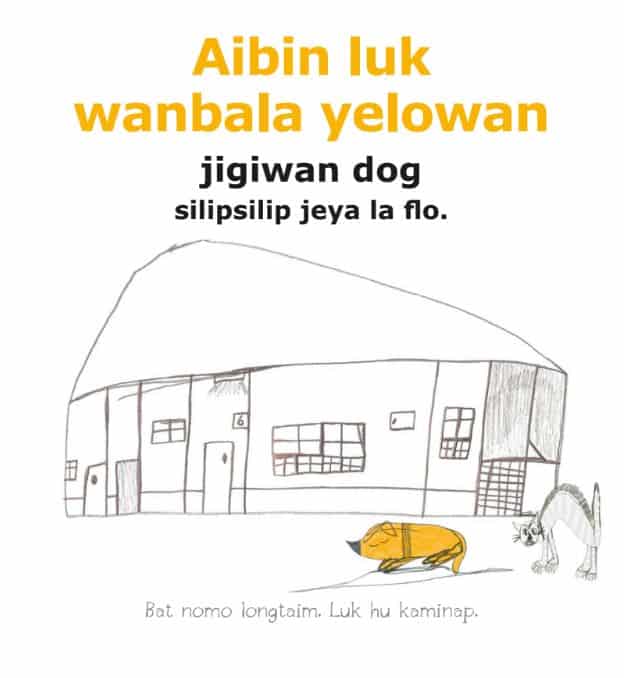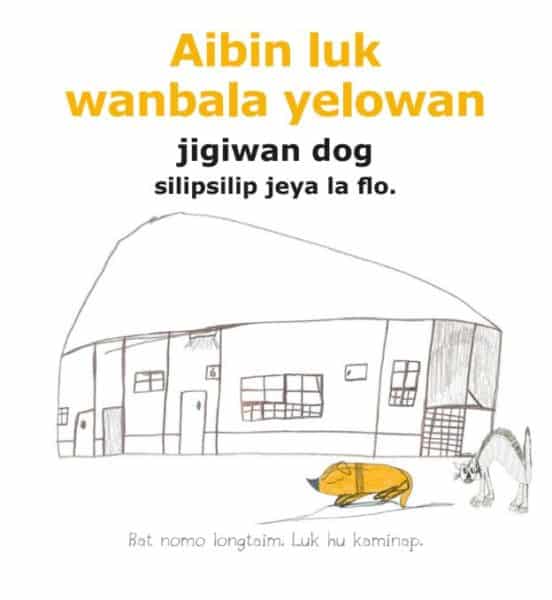 Bigismob Jigiwan Dog im la loda shop na en yu gin baiyim brom mela oun onlain shop en yu gin baiyim du la bukshop en najamob shop ebriweya la Top En, laik:
The Bookstore Darwin
Red Kangaroo Books (Alice Springs)
Top News Katherine
Aboriginal Bush Traders (Darwin)
Ngukurr Arts
The Finch Cafe (Katherine)
Baiyim det buk na bifo ola Jigiwan Dog ranawei olagijawan!
Yu laigim luk dijan stori gada Inggalish?
Klikim det 'English' batin jeya antap bla luk dijan seim websait bat olawei gada Inggalish.