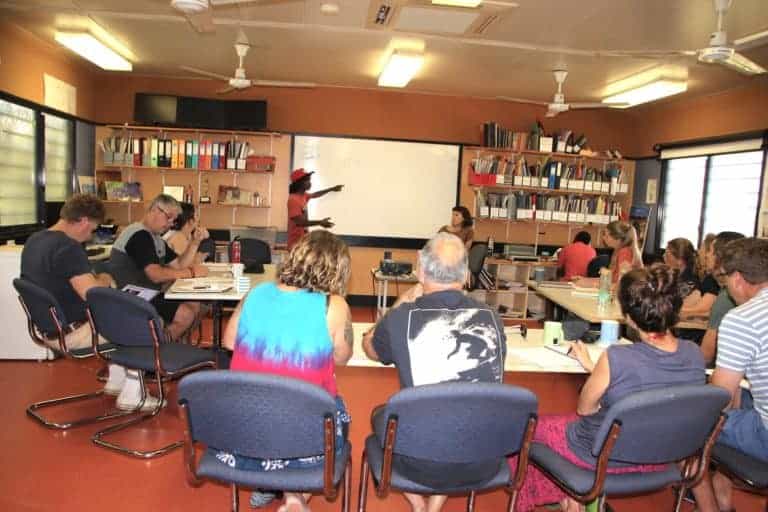 The course runs on weekends with small groups of 10-15 participants who are taught by a teaching team of Kriol speakers and linguist experts. Courses are delivered in Ngukurr and provide a one-of-a-kind opportunity for non-Kriol speakers to access hands-on training in a Kriol speaking community. Content covered includes the sounds of the language (and how to write them), basics of Kriol grammar, cross-cultural communication and understanding kinship systems and kinterms used by Kriol speakers. Courses regularly attract participants from Katherine and beyond; for participants travelling to Ngukurr for the course, accommodation is available at the local Darlala Motel.
The next Kriol Awareness Course will be held on Saturday June 17 and Sunday June 18, 2023 with another course held on the weekend of August 12 and 13. Information and registrations can be done via the Ngukurr Language Centre website: https://ngukurrlc.org.au/ – don't miss out!
You can also contact the Ngukurr Language Centre directly and be notified of future courses: 08 8977 4225, contact@ngukurrlc.org.au or follow their Facebook page for updates.
Want to read this post in Kriol?
Click the 'Kriol' button above to visit the Kriol version of this website